The Caselisting System makes managing accounts simple, efficient and organised. The tool has the ability to service functions across all areas of a business, for different customer cohorts including sales, collections, communications and investments. It compliments the CRM Customer Admin system and allows agents to navigate to key information in a streamlined way.
Cases within Caselists are typically organised in reverse chronological order, so that the customer who has been waiting the longest appears at the top of the list, but this can be configured to suit your needs. Filters and categories can be applied to provide a certain dataset of customers where required, and certain flags can be built into the system to bring specific cases to agents attention. There is also the ability to refer individual cases for management approval, with full reporting and MI capability over this.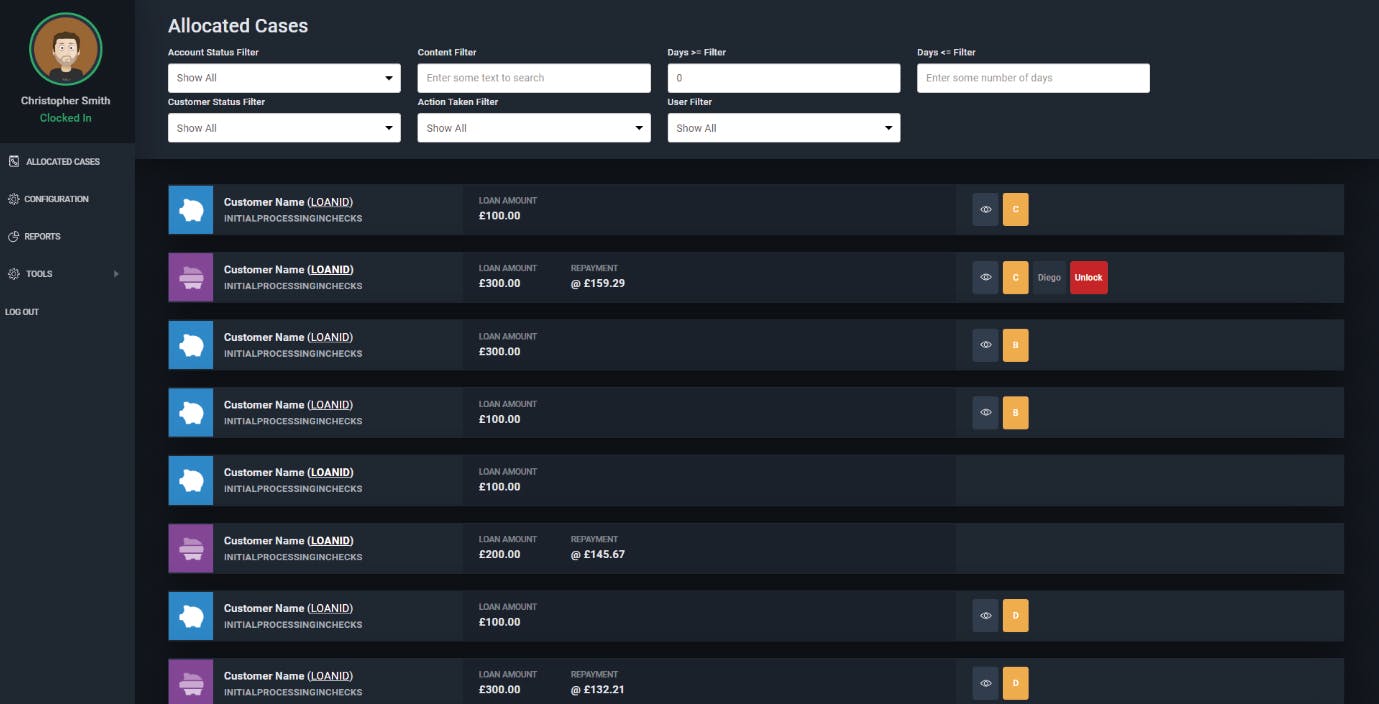 Where chronological order does not work for your business' needs, the Caselisting System also has a built in triage functionality, so that you can delegate work priority in accordance with your customer's specific needs and operational SLAs.
Work can be distributed to an agent individually so that they have their own group of customer accounts to handle, or you can have agents working from the same list. There is a "lock-in" functionality that means a user cannot get into a case from the Caselisting System if another agent has already "locked" it, which removes the risk of more than one agent working on the same case.