The Email Communication (E-Comms) system has been designed to seamlessly connect multiple email inboxes and the CRM platform. Emails received through any of the configured inboxes will be incepted into the E-Comms system and a copy of the communication inserted into the customer's account within the CRM system to allow maximum visibility of customer communications to anyone with delegated access.
The E-Comms system provides a hub that makes responding to customer's email communications across multiple inboxes simple, efficient and allows prioritisation of the customers that require a more urgent response.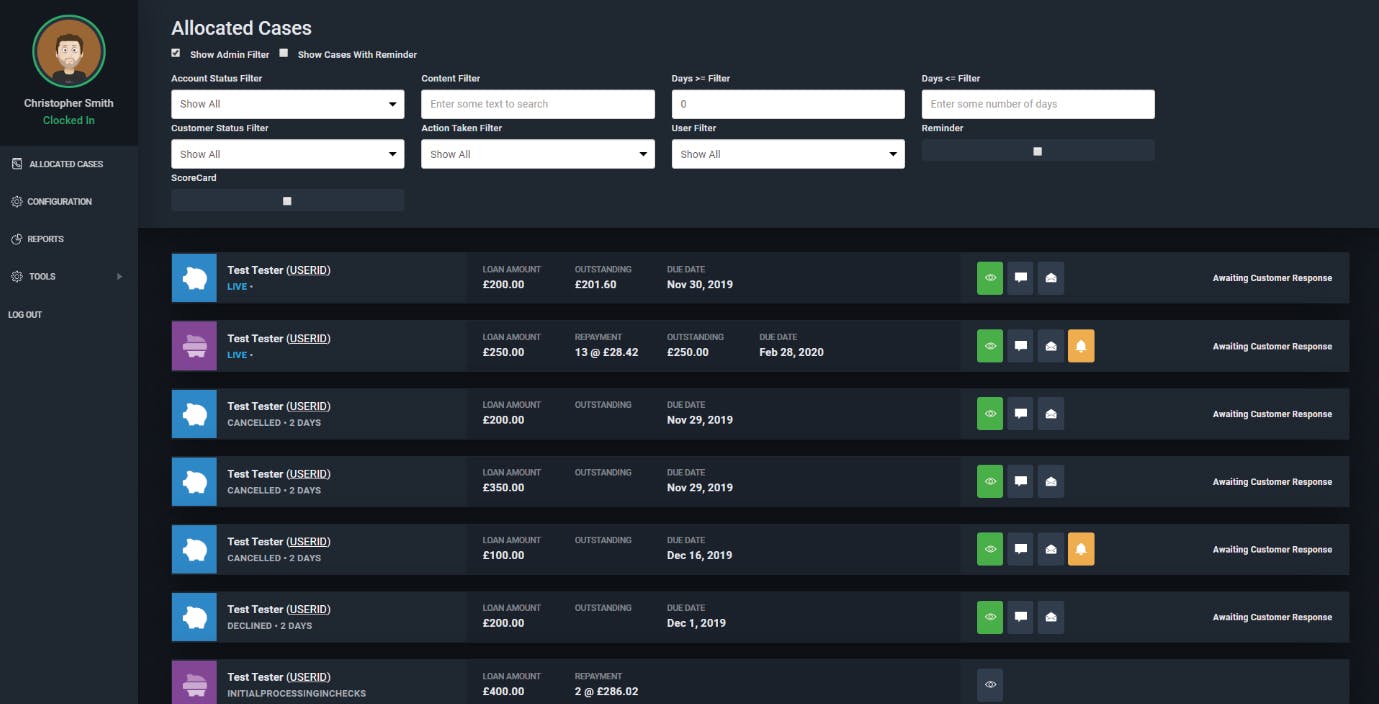 Agents are able to apply tags to emails which define the priority/urgency. For instance, a customer who has explained that they would like to cancel their CPA would be identified as an urgent priority, while customers who are asking general questions would be a medium priority. A service is currently in development to provide an automatic priority based on the content of the customer's email and the status of their account.
Communications within the E-Comms system are typically organised in reverse chronological order, (grouped by priority) so that the customer who has been waiting the longest, with the highest priority, appears at the top of the list, but this can be configured to suit your needs. Filters and categories can be applied to provide a certain dataset of customers where required. For example, you could choose to only view the customer communications from people who are within a 'debt recovery' status.
Work can be distributed to an agent individually so that they have their own group of customer accounts to handle, or you can have agents working from the same list collaboratively. There is a "lock-in" functionality that means a user cannot get into a case from the E-Comms System if another agent has already "locked" it, which removes the risk of more than one agent working on the same case.