The product has the ability to add in or remove data fields, on-page verification and steps within the application journey. The journey can even be split over multiple pages or kept to one page in the semantic flow of the data entry to analyse what works best for your particular product and customer base. The progress bar at the top can be completely customised too.
Customers will be presented with extra verification steps when further information is required, but only when necessary. Examples of this include uploading a payslip, or providing historic addresses for Credit Reference purposes.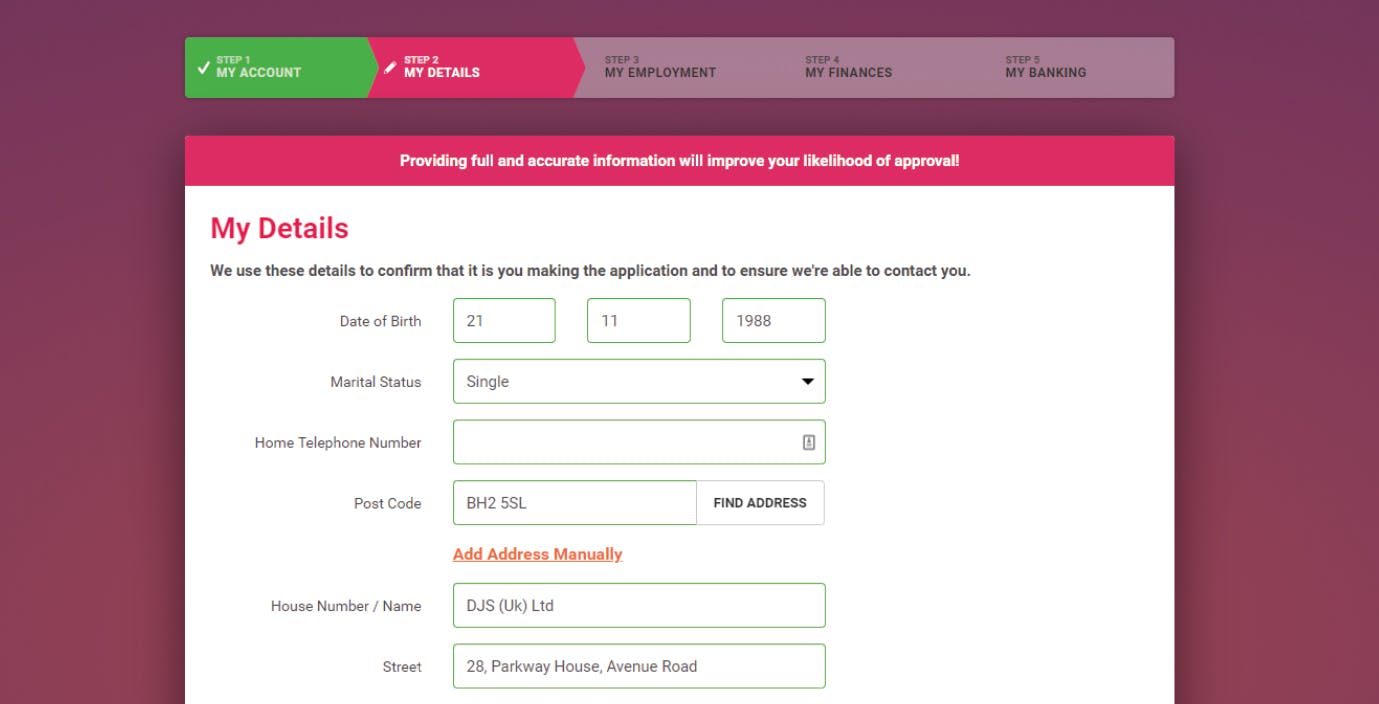 The application has full reporting capability integrated within it, so that you can use tools like Google Analytics or Hotjar to measure engagement and activity on the site. This can in turn allow a set up for bespoke, automated follow-up communications to be sent at the various drop off stages. And as our application form can be split into logical modular blocks, key application analytics and customer reengagement details can be captured stage by stage too.
Depending on your requirements and needs, different third party plugins can be integrated within the application form to assist with users as they go through the application journey. This could assist a prospective customer when entering information such as their address or card or bank account information.